Privacy, at home or in the office, is only a matter of milliseconds
What is the "smart glass"? This is the definition of glass equipped with liquid crystal opaque films, with a tendentially blurred appearance of white (but not only) shades, capable of transforming into transparent in less than a second.
With the electrochromic smart glass film imported by Brixia Tech you will not have to redesign the windows of the office or home or even of your company. In fact, your glass structures can be adapted thanks to the adhesive liquid crystal film.
Many businesses will also be able to create new designs that amaze their customers, with a significant image gain and optimizing space. Just think of hotels that can replace, for example, the bathroom wall with a thin glass with the smart glass film, rather than bank counters or the windows of points of sale and shopping centers.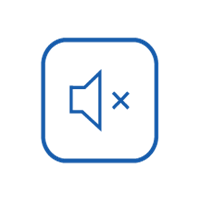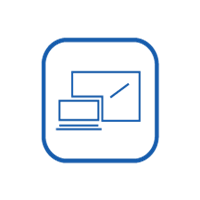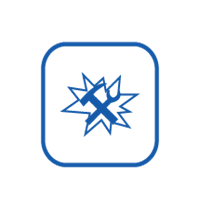 Safety and explosion proof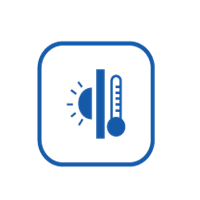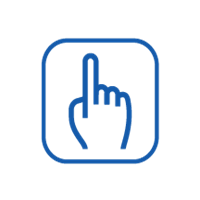 Diversified control methods
Applications of the switchable film
The privacy smart film for windows is used in different areas, we show you some examples
The smart glass film, when turned off, is opaque, does not consume electricity and guarantees high privacy by preventing you from seeing inside the rooms, but still maintaining good light transmission so as not to detract from the brightness. When turned on, the film becomes transparent. RPDLC (R = Reverse) film does exactly the opposite, remaining transparent when turned off and using electricity only during opacification.
The LCD switch film has unique characteristics and is positioned in the highest segment of the industry. Thanks to a transparency that can reach 91% and an obfuscation with a Haze value of less than 3%, "On-Click" guarantees you the best quality – price ratio.
Who we are and what we do
Brixia Tech imports blackout films and Glass Led Displays, thanks to consolidated partnerships with international manufacturers.
Our partners are in the ranking of the top three international manufacturers of smart glasses and polarizers who, through their research and development laboratories, directly produce rolls of PDLC film, reverse PDLC, ITO films, respecting strict quality controls.
With the use of the latest technologies from Japan and production lines Made in Germany, the films distributed by Brixia Tech guarantee the highest quality standards on the market.
Solar control electronic films, reflecting the energy of infrared rays, allow for cooler interiors and lower cooling costs (HVAC).
The Glass LED Display is special architectural glass containing LEDs (but also available the indoor aluminum frames), able to be assembled in any size, creating shop windows, partitions, digital works of art, large animated facades for buildings and shopping centers. By assembling the Glass LED Displays you can create impressive screens where you can carry advertising messages, which can be managed from a personal computer or through the appropriate app supplied. Would you like to know more? Look at the dedicated article that you find at this link.
If you are interested in reselling our products, please contact us now. We will provide you with an exclusive price list on liquid crystal films, Glass LED Displays, transparent LED Film Displays, alternative solutions to LED walls for digital signage, large configurable advertising screens for showcases, indoors and for large facades, wholesale solutions for designers and assemble advertising structures of any size.
Do you want to know more about our products? Visit the page dedicated to resellers by clicking this link.